Our Team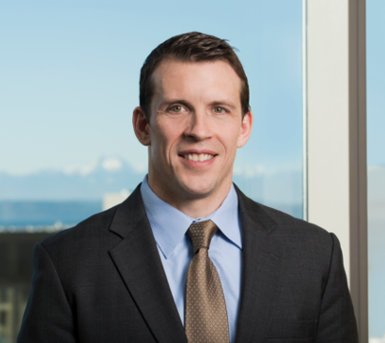 Dan is a litigator who represents property owners in construction and insurance recovery litigation. He has represented the interests of thousands of homeowners through their community associations and has participated in the recovery of tens-of-millions of dollars for damages incurred from defective construction. Dan also represents owners of multifamily and commercial buildings, including apartments, malls, and shopping centers.
In his litigation practice, Dan focuses on residential and commercial construction litigation resulting from design, construction, and product liability claims. He has participated as primary counsel in numerous multi-million dollar construction defect cases, including residential, multifamily and commercial buildings. His cases have included virtually all types of construction and have related to defects in building components ranging from siding and windows to plumbing and mechanical systems.
In addition to his construction defect experience, Dan has litigated payment and performance disputes (including construction lien), product liability, design professional, and insurance recovery claims. He also has experience in a variety of commercial and real estate disputes. His early experience as a bankruptcy litigator provides valuable insight in claims brought against defunct developers, contractors and other businesses.
In addition to his litigation focus, Dan serves as general counsel for community associations, often for former litigation clients who have come to rely on his advice. As general counsel, he advises regarding the interpretation, compliance, and amendment of governing documents; risk management and insurance; operating budgets and reserves; vendor selection and contract review; dispute resolution; collections; and, other general advice.
Dan is a member of the Litigation and Tort and Insurance Sections of the American Bar Association, and the Construction Law Sections of the Oregon and Washington State Bars. He is active in the Oregon, Washington, and Central Florida chapters of Community Association Institute (CAI) and Oregon Washington Community Association Managers (OWCAM). Dan was recognized by his peers in Oregon Super Lawyers as a "Rising Star" in Construction Litigation in 2011. He is a frequent speaker on a variety of matters affecting homeowners, homeowners' associations and community managers.
Education
Georgetown University Law Center, J.D., cum laude, 2003
Executive Editor, Georgetown Journal of Legal Ethics
City University of New York, Graduate Fellowship, 1998-1999
Oregon State University Honors College, H.B.A., magna cum laude, 1998
Bar Admissions
Oregon
Washington
Florida
Utah
U.S. District Court for the District of Oregon
U.S. District Court for the Middle District of Florida
Professional Memberships
American Bar Association
Multnomah County Bar Association
Washington State Bar Association
Oregon State Bar Association
Washington State Community Associations Institute
Oregon Community Associations Institute
Oregon Washington Community Association Managers
Central Florida Community Association Institute
Publications and Presentations
Florida First Party for First Service. November, 2015
OWCAM Hiring Repair Contractors: Some Do's and Don'ts for Managers. October, 2015
TMG Board Member Education. August, 2015
TMG First Party Insurance Claims for Property Damage in Oregon and Washington. April, 2015
CAI Oregon Community Associations: Collection of Assessments. May, 2014
TMG Marijuana in Communities. January, 2014
Representative Legal Experience
Recovered approximately $14 million for construction defects existing in a Multnomah County, Oregon shopping center and office park.
Tried a three week, multi-party construction defect trial in Clark County, Washington and obtained a $3.3 million jury verdict. Dan and his colleagues ultimately recovered approximately $5.5 million for the community association through trial and earlier settlements.
Recovered in excess of $23 million for a large condominium in central Florida.
Argued before the Florida Court of Appeals in successfully overturning two trial court rulings dismissing claims against multiple parties. The appellate decisions, reviving the community association's multimillion dollar construction defect claims, can be found here and here.
Honors
Obtained Trial Skills Certificate from the National Institute of Trial Advocacy, 2011
Named as an Oregon Super Lawyers "Rising Star" in Construction Litigation, 2011
Selected to give plaintiff's closing argument in mock trial at national conference for over 500 defense attorneys and insurance professionals, 2013