Our Team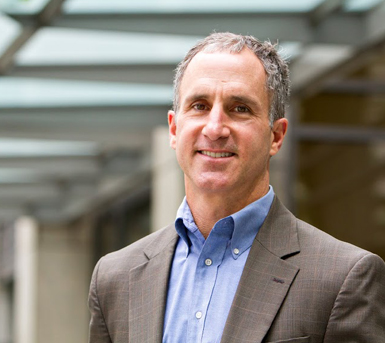 Dan Zimberoff has practiced community association law with Barker Martin since 2003. He is an experienced trial attorney, having taken over 60 trials to verdict. He began his legal career working for an insurance defense firm and gained invaluable experience in how insurers defend cases. In addition to civil litigation, he worked as a Deputy Prosecuting Attorney, where he handled all aspects of felony, misdemeanor and appellate criminal cases. In 1999, he switched sides of the "v." and began representing plaintiffs. Dan utilizes his prior defense experience to the advantage of his clients in working through complex civil litigation, insurance coverage and bad faith claims, and all types of general counsel matters. He also acts as a mediator and arbitrator of community association disputes. Dan is a combat veteran and graduate of the Navy Fighter Weapons School ("Top Gun"). He retired from military service in 2011 as a Captain in the Navy Reserves. He currently co-hosts a weekly radio show on KKNW 1150 am entitled "Condo and HOA Buzz." In 2015, Dan was admitted into the prestigious College of Community Association Lawyers.
Education
The George Washington University National Law Center, J.D.
Boston University, B.A
Bar Admissions
Washington
Oregon
California
United States District Court for Western District of Washington
United States District Court for District of Oregon
Professional Memberships
King County Bar Association
Washington State Bar Association
Oregon State Bar Association
California State Bar Association
Washington State Community Associations Institute
Oregon Community Associations Institute
Oregon Washington Community Association Managers
California Association of Community Managers
Community Associations Institute - Bay Area and Centeral California Chapter
Appellate Court Decisions – Lead Appellate Counsel
White v. Lakeland Homeowners Ass'n, 2015 WL 3488807, Wn. App. Div. 1, June 01, 2015 (NO. 71903-3-1)
Whitworth v. Dave's View, 178 Wn. App. 1020 (2013)
Mutual of Enumclaw Ins. Co. v. T & G Construction, Inc., 165 Wn. 2d 255 (Wash. Sup. Ct. 2008)
Villas at Harbour Pointe Owners Ass'n v. Mutual of Enumclaw Ins. Co., 137 Wn. App. 751 (2007)
State v. Valenzuela, 100 Wn. App. 1070 (2000)
State v. Easter, 99 Wn. App. 1061 (2000)
State v. Patu, 97 Wn. App. 1066 (1999)
State v. Judd, 97 Wn. App. 1026 (1999)
Publications and Presentations
Select Articles:
Has the New IDR Law Made a Difference? Fall 2015
Pool Rules: No Running, Splashing or Discriminating August 2015
Has the Lease Expired on Rental Restrictions?, November 2012
Taking the Byte out of Community Association Electronic Privacy, May/June 2011
Changing of the Guard - A Survival Guide for New Board Members, January/February 2009
Select Presentations:
Shady Acres HOA v. Froman Powerpoint, Spring 2017
Reasonable Accommodations - Bend Don't Break. WSCAI MOM Luncheon, April 28, 2016
The Secret to Board Success that No One Talks About: Committees and Community Association Governance, September 26, 2015
Mediation, Arbitration, Litigatin, Huh?, August 25, 2015
Community Association Manager: Can They Sue Me?, Washington CAI Made for Managers Day, June 4, 2015
Community Association Manager Errors & Omissions Insurance Coverage, Washington CAI Made for Managers Day, June 4, 2015
Things Change!: New Developments Affecting Declaration Amendments, Rental Restrictions, and FHA Certification from WSCAI Saturday Seminar, November 2014
Advanced Strategies of Rules Enforcement: Beyond the Basics from Washington CAI MOMs Luncheon, February 20, 2014
Construction Defects: Update & Strategies - The Owner's Perspective from The Seminar Group, December 5, 2013
Guns, Marijuana, Political Signs and Other Controversial Issues in WA Community Associations from CA Day, October 19, 2013
Looming Crisis: When Caulk, Paint & Patches No Longer Work from Washington CAI Law Day, May 11, 2013
A Legal Perspective from a J2 Building Consultants, Mutual of Omaha and Barker Martin Workshop, October 27, 2012
D & O Liability Insurance and the Claims Process from WSCAI's South Sound Law Day, September 22, 2012
Defective Plumbing Systems from TMG's Board of Directors Workshop, April 28th, 2012
The Collection Process from TMG's Board of Directors Workshop, April 28th, 2012
Community Association Maintenance: A Legal Perspective from WSCAI's Saturday Seminar, March 10th, 2012
Training and Certifications
Completed 40 hours of mediation training through the American Arbitration Association.